23rd Rendez-vous internationnal du Carnet de Voyage
November 17 to 19, 2023
Polydome /La Coopérative de Mai – Clermont-Ferrand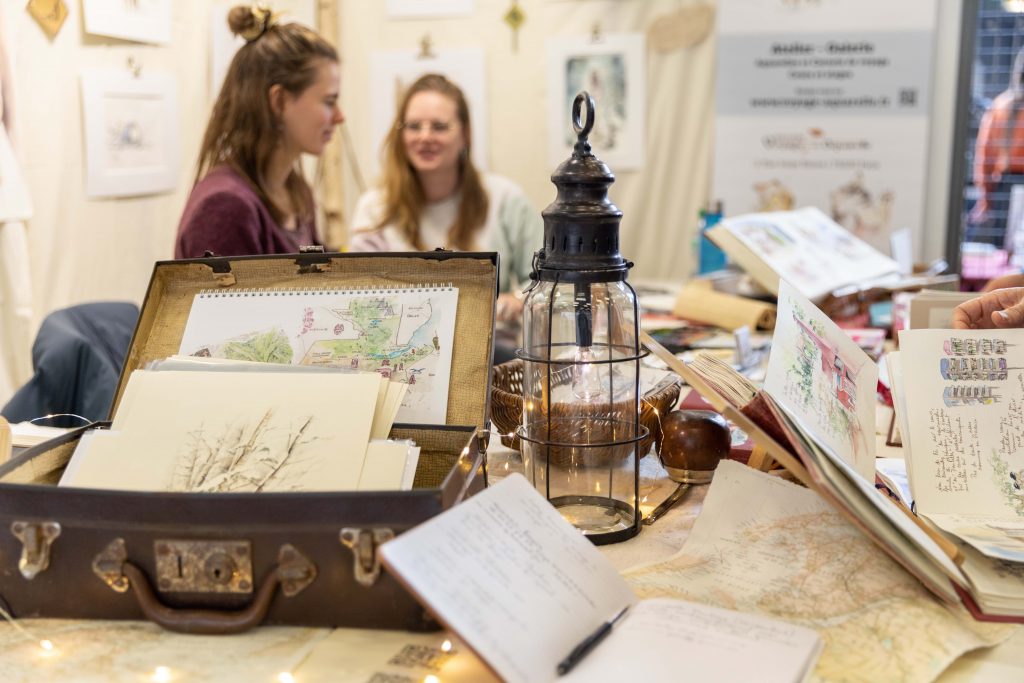 For three days, more than 130 French and foreign guests including nearly 90 notebook makers who come to exhibit their travel diaries and meet the public. From watercolors to comics, from traditional notebooks to digital and sound notebooks, all styles are represented, making the Rendez-vous clermontois the biggest event of its kind and a unique moment of discovery and sharing.
The exhibitions of notebooks constitute the heart of the event and offer many possibilities to discover the riches of the genre. Travel diaries, reports or testimonials are thus presented combining writing with illustrations in multiple forms and techniques: drawings, paintings, comic strips, etc.
The Rendez-vous, a rich and diversified program:
Great Witnesses, guest personalities from the world of media, literature, travel,…

Literary meetings with writers around their works and their travels

Debates-meetings that allow you to exchange views on themes related to travel

Film screenings which always take place in the presence of the directors in order to open the dialogue and the exchange at the end of each session

Workshops led by notebook makers who involve the public in the creation of notebooks and make visitors aware of this practice (workshops for the general public and children)

Sound sessions that allow you to travel through sound

Live sketches, drawing performances broadcast live on the big screen

A youth program on Fridays for schools and students

Prizes for the most outstanding notebooks

A book space that brings together booksellers and publishers. The shop area allows the sale of self-published works and derivative products.

The Travel Notebook Market: a meeting place dedicated to exchanges between notebook makers and publishers (accessible only by registration)

Travel photography exhibitions

La Route des carnets which presents exhibitions throughout the year in several places in order to raise public awareness of the travel diary
and without forgetting the "Escales du Carnet de Voyage", which allow you to discover this universe linked to responsible and ethical travel, near you or on social networks, via exciting and regular "lives".