Would you like to submit your film for the 2023 International Travel Diary Meeting?
Carnettistes, writers, illustrators, you will find here the procedures for applying for the selection of guests at the next Rendez-vous International du Carnet de Voyage, which will be held on November 17, 18 and 19, 2023 in Clermont-Ferrand.
Apply for rendez-vous 2023
Notebooks, audio notebooks, films or books tell us that going elsewhere allows us to understand the world as a common, shared good, and to enrich our humanity. These works are, as such, calls for the art of ethical, reasoned and responsible travel which is at the heart of our event. They also bear witness to the beauty of the world and its populations, to their fragility and turbulence.
Our association is called "Il Faut Aller Voir", going to see this elsewhere that surrounds us, through travel diaries, testimonial diaries, report diaries.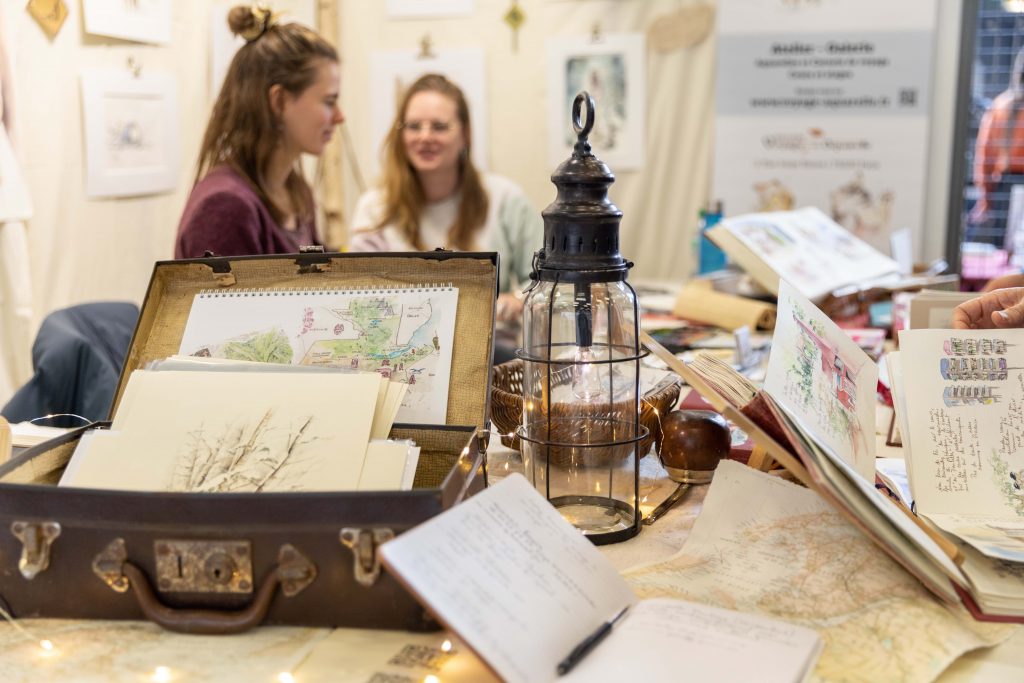 Photo credits : Pauline Sautarel
🔴 NB :
Only one theme can be presented, pour une seule candidature par personne. However, if you are invited to exhibit, you can present other notebooks on your stand.
Your project must not have already been presented to the selection committee of the Il Faut Aller Voir association.
For published and self-published diaries, publication or printing must be guaranteed for September 1, 2023, in order to be presented to the juries in the event of pre-selection for the Rendez-vous International du Carnet de Voyage prizes.
A notebook in the process of being published, proposed and selected without it being finalized on the date of the event, cannot be proposed again at a future International Travel Notebook Meeting.
It is not mandatory to be published to participate in the event.
Notebooks composed only of photos will not be accepted.
Our vision of carnet de voyage
The notebook must truly reflect the will of discovery and translate the feelings, the emotions, the astonishments in the world. It must be the translation of a personal feeling with anecdotes, ethnographic and geographical references and a vision of cultures.
Quality, originality, spontaneity in the illustration are important elements in the selection. The efforts of research and authenticity in the choice of drawings "taken from life" by the notebook maker show his involvement in the observation of what surrounds him. Certainly the quality of the drawing and its originality must be taken into consideration, but also the reflection of his emotions and the reality to which he testifies.
The writing, even sometimes brief, must complete the illustration.
– Presence during the three days of the event: from November 17 to 19, 2023
– Exhibition of originals on the stand
The answers will be given between June 15 and July 1, 2023. If you are selected, you will then receive a registration file to complete to finalize your participation.
"There are vagabonds of writing" said Nicolas Bouvier… there are also vagabonds of the image!
If you would like to submit your film for the Rendez-vous du Carnet de Voyage 2023, please complete the form below: